Reinert G. Morbeck
15th Wisconsin Volunteer Infantry
The Scandinavian Regiment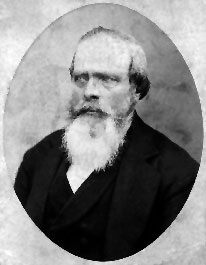 Database Record Change Request
| | |
| --- | --- |
| Name at Enlist | Reinert G. Morbeck |
| Birth Name | Reinert Gabriel Torgeirsen Dyngvold (Morbæk) |
| Lived | 20 Oct 1813 – 01 Dec 1894 |
| Birth Place | Morbekk subfarm, Dyngvold farm, Vanse (Lista) parish, Vest Agder flyke |
| Birth Country | Norway |
| Resident of Muster-In | Two Creeks, Manitowoc County, WI |
| Company at Enlistment | F |
| Rank at Enlistment | Private |
| Muster Date | 12 Dec 1861 |
| Death Location | Northfield, Rice County, MN |
| Burial Location | Northfield Cemetery, Northfield, Rice County, MN |
| Mother | Karen Rejersdatter |
| Mother Lived | 1785-1848 |
| Father | Torgier Olsen Morbæk |
| Father Lived | 1775-1847 |
| Immigration | 1852 |
| Spouse | Anne Cathrine Olsdotter |
| Married On | 1838 |
| Marriage Location | Vanse (Lista), Vest Agder, Norway |
| 2nd Spouse | Anna Olsdatter Iversen |
| 2nd Spouse Lived | – 3 Oct 1911 |
| 2nd Marriage Date | 17 Mar 1853 |
| 2nd Marriage Location | Cambridge, Dane County, WI |
Reinert G. T. Morbeck was born on October 20, 1813 in Morbekk subfarm, Dyngvold farm, Vanse (Lista) parish, Vest Agder flyke, Norway. His parents were Torgier Olson and Karen Rejersdatter. In 1838, he married Anne Cathrine Olsdotter in Vanse (Lista), Vest Agder, Norway. They had one child named Anne, born on September 28, 1850. His wife died at an unknown date.
Reinert Morbeck immigrated to the U.S. in 1852 with his daughter and settled in WI. He married for a second time to Anne Olsdatter Iversen on March 17, 1853 in Cambridge, Dane County, WI. Together, they had four children, including: Karen (2/15/1856), Thea (7/29/1860), Otto (5/9/1864), and Hannah (11/22/1867).
Morbeck was enlisted for a 3-year term of service in Company F of the 15th WI by Captain Kiler K. Jones. Reinert was mustered into Federal service at the rank of Private (Menig) on December 12, 1861 at Camp Randall near Madison, Dane County, WI. At the time the Army recorded him as a married resident of Two Creeks, Manitowoc County, WI. It also listed him as being 49 years old, which made him one of the very oldest men to serve in the 15th.
After almost 3 months at Camp Randall learning to be a soldier, Private Morbeck left there on March 2, 1862 with his company and regiment to join the war. From then until June 1862, he was listed as "present" with the 15th. As such he would have participated in the successful siege of Island No. 10 on the Mississippi River in TN and the surprise raid on Union City, TN in March and April 1862.
After the Confederate surrender of Island No. 10 in early April, Company I was one of 5 companies from the 15th that were ordered to occupy and defend it. The island's fortifications were originally constructed to repulse an attack by Union forces coming down the Mississippi River. The 5 companies had to quickly re-construct the defenses to defeat an anticipated counterattack by Confederate forces coming up the river. This involved much hard labor building new earthworks and moving heavy cannon.
The soldiers assigned to Island No. 10 considered it a very unhealthy place to be, and not just because of the workload, bad water, fevers, and heat. 1st Lieutenant Andrew A. Brown of Company H wrote the following on April 22, 1862, in a letter to his mother:
"…a detachment of five companies viz: A, F, H, I, K, are on the Island suffering greatly on account of the tough Quartermaster's concern which obtains the rations from the Government [and] trades them for something else and leaves the boys on the Island to get along as best they can… I almost thank God that there is a Hell to receive all such men."
All of this took a toll on the men. Sometime in May 1862, Private Morbeck's health began to fail. Nevertheless, on June 11, 1862, he is believed to have departed Island No. 10 by steamboat with Company F. It was one of 8 of the 15th's 10 companies ordered to take part in a summer campaign through TN, MS, and AL (the other 2 companies remained at Island No. 10 on extended guard duty).
The steamboat dropped the 8 companies at Columbus, Hickman County, KY. From there they marched to Union City, Obion County, TN, which they had successfully raided that spring. There on June 19, 1862, Private Morbeck was honorably discharged from the Army due to illness. Reinert's official "Certificate of Disability for Discharge" from the Army listed him as "standing 5 feet 8 inches tall" with "blue eyes, dark hair, and a fair complexion," and having been a "Physician" at the time he enlisted. The following is from the certificate:
"He enlisted for the purpose of serving as Hospital Attendant which duties he has faithfully performed until his failing health has compelled him to desist."
After his discharge, Reinert returned to Two Creeks, WI. On June 29, 1865, he became a naturalized citizen of the United States of America in a ceremony at Manitowoc, WI. In 1868, he moved to Manitowoc, where he lived until 1890. He is recorded as having worked there as a laborer in 1868, a butcher in 1870, and as a farmer in 1880. In 1892, he moved to Northfield, MN, where he passed away 2 years later.
Sources:  Civil War Compiled Military Service Records by Office of Adjutant General of the United States (Washington, DC); Civil War Compiled Veteran Pension Records, Pension Office, Dept. of the Interior (Washington, DC); Det Femtende Regiment, Wisconsin Frivillige [The Fifteenth Regiment, Wisconsin Volunteers], Ole A. Buslett (Decorah, IA, 1894); Roster of Wisconsin Volunteers, War of the Rebellion, 1861-1865, Volume I, Office of the Adjutant General State of Wisconsin (Madison, WI, 1886); Vanse parish register #A5, chronological list, p. 234, digitalarkivet.no; Listaboka II. Gard og Folk, Kåre Rudjord, 1981, p.676; findagrave.com; Manitowoc-skogen: A Biographical and Genealogical Directory of the Residents of Norwegian Birth and Descent in Manitowoc and Kewaunee Counties in Wisconsin from the First Settlement to 1900, by Robert A. Bjerke (Manitowoc, WI: Dobbs, 1994), p.69; 1870 Census, Roll: M593_1723; Page: 241B, Image: 486, Family History Library Film: 553222; 1880 Census, Roll: 1434, Family History Film: 1255434, Page: 222B, Enumeration District: 070; genealogical data from Karen Morbeck Hayden.
When publishing material contained in this website (www.nagcnl.org) you are required to credit Norwegian American Genealogical Center (415 West Main Street, Madison, WI 53703-3116) as the source.