Sigrid Kolstø Hansen
LIBRARY ARCHIVIST
Sigrid was born and raised in Bergen, Norway, and Norwegian is her mother tongue. She has been a resident of Madison since 2000, when she moved from Norway to the United States. She earned her Master's degree in public health from a University in Norway. At NAGC, Sigrid devotes her time to cataloguing and organizing the books and collections in the Naeseth Library. She is planning to continue the Center's efforts to make the library increasingly accessible to our members and customers.  Sigrid travels yearly back to her home country to be with friends and family. When back in Norway, Sigrid enjoys hiking in the mountains and swimming in the fjords of her beloved homeland.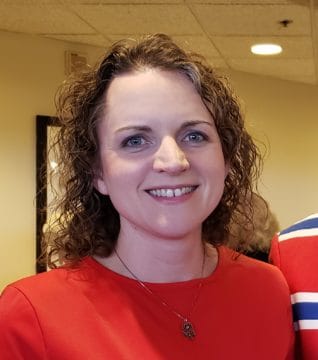 Dana M. Kelly
EXECUTIVE DIRECTOR
Dana Kelly serves NAGC as the Executive Director. She oversees the daily operation of the center and is active in outreach activities and educational programming. An avid genealogist, her first experience with the center was as a member researching her family 20 years ago. Dana's passion for family history led her to a Scandinavian Studies degree from UW-Madison where she learned to speak, read and write Norwegian. She has served on the board of directors for the Koshkonong Prairie Historical Society since 2009 and is a member of several Norwegian cultural and genealogical organizations including Sons of Norway, Vesterheim, Society for the Advancement of Scandinavian Study, Dane County Area Genealogical Society, and International Society of Online Genetic Genealogists.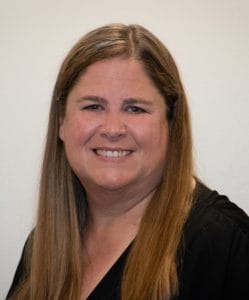 Chris Klauer
SENIOR GENEALOGICAL RESEARCHER
Chris Klauer has been researching her family since middle school when she was assigned a project.  This little assignment has led her to visit many states, court houses, libraries, Historical Societies, archives and cemeteries.  She has a BS in Education from the University of Whitewater and a BA from Ashford University.  She works as the Administrative Assistant for the Wisconsin State Genealogical Society (WSGS) assisting members and chairing the conferences that they hold every year.  Chris compiled the Legacy QuickGuide™ for Wisconsin and also co-compiled Wisconsin Its Counties, Townships & Villages for WSGS.  When she is not working on her family research, she enjoys camping, watching history shows and spending time with her husband and her four children.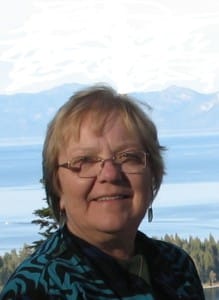 Diane Maurer
MEMBER SERVICES COORDINATOR
Diane works with our staff to coordinate research and translation requests, process membership renewals, and donations, ship orders from the EStore, and helps with special projects. She graduated from Luther College with a double major in History and German; she worked in sales and marketing on the East Coast for 30 years before returning to Wisconsin to be closer to family. In her free time, she volunteers at the Sons of Norway Mandt Lodge in Stoughton, her church and enjoys traveling with family and friends.
Jerry Paulson
NAESETH CHAIR FOR GENEALOGICAL RESEARCH AND PUBLICATION
Jerry has been a part of the NAGC staff since he retired from his career with the University Hospitals in 2000. Doing genealogical research for over forty years, Jerry had an opportunity to work as a volunteer with Gerhard Naeseth in the early 1990's, helping create one of the first computer databases for Norwegian-American genealogy. Among the many classes he has taught, Jerry offered genealogical instruction for over 25 years at Madison Area Technical College for adult continuing education. He now leads classes in Beginning Genealogy and Writing Your Family History at our Center, as well as a multitude of seminars for community groups, lag and stevne meetings, and museums associated with Norwegian-American heritage and culture. For nearly a decade, Jerry has been accompanying groups of researchers to the Family History Library in Salt Lake City. To contact Jerry directly: gpaulson@nagcnl.org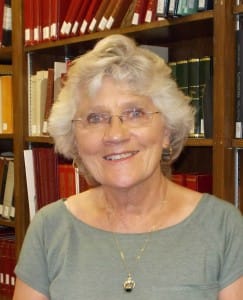 Solveig Schavland Quinney
SENIOR TRANSLATOR AND LIBRARY SERVICES SPECIALIST
Solveig is the first person to greet you when you visit the Naeseth Library. Born in Norway and still fluent in her mother tongue, Solveig is our translator of both Nynorsk and Bokmål. With over ten years of experience here, Solveig is an expert guide to the collection for both beginning and expert researchers. She can offer insight into methods of genealogical research, especially those important first steps. Her translation work often includes handwritten family letters, manuscripts, printed books, and documents (which are often in hard-to-decipher Gothic script). Solveig is our resident expert on the topographical maps that show farm names and act as excellent tools for anyone traveling to Norway and wanting to visit the area of their ancestors.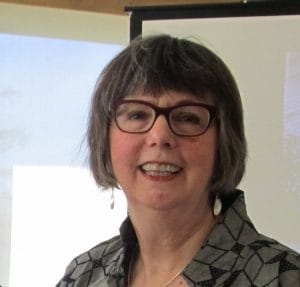 Martha A. Taylor
PHILANTHROPY ADVISOR
Martha A. Taylor is a great-granddaughter of Norwegian immigrants, granddaughter of UW-Madison Professor Olaf A. Hougen who received the St. Olaf medal, and immediate past co-chair of the Hougen Family Heritage Organization. She has been active in Norwegian-American academics and communities since studying Norwegian at UW-Madison and the University of Oslo. Martha is emeritus Vice President of Development at the University of Wisconsin Foundation where she worked primarily in principal gifts and co-founded its Women's Philanthropy Council. She co-founded the Women's Philanthropy Institute, a nonprofit that has been part of the School of Philanthropy at Indiana University for about 15 years. She has co-authored three books on women's philanthropy. She has served on many nonprofit boards including the Madison Community Foundation and many for the Evangelical Lutheran Church in America. After 42 years at the UW Foundation, Martha is currently Director of Women's Philanthropy Leadership at the UW-Madison and Philanthropy Advisor for the Norwegian American Genealogical Center and Naeseth Library. Donors created a scholarship fund in her honor for Norwegian Studies at the UW-Madison Scandinavian Studies Department.